Main content starts here, tab to start navigating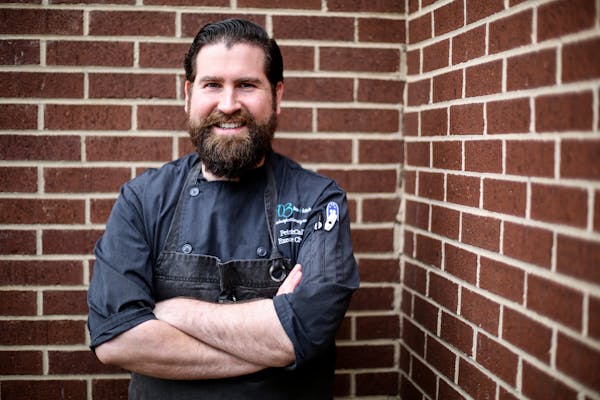 Peter Mccall
Executive Chef
Chef Peter McCall joins 703 Bar + Kitchen with a rich history working in some of the most revered Michelin-starred kitchens in London to launching a new farm-to-table concept for a major hotel company within the U.S.
If you ask him, though, he'll tell you he's the first chef in his family, but a fourth generation cook. He follows a long line of wonderful, no-fuss female cooks, including his mother, who is responsible for passing on her love for cooking and the family's tradition of it.
Peter's great grandmother, Hettie, inspired 703's best-selling house fried chicken, while his paternal great grandmother Etta Belle's cornbread is baked to order daily for restaurant guests.
"It was important to me to travel as a young chef to complement my heritage with worldly experience. When those two worlds collide, you get a chef who understands the value of fine ingredients and who is capable of using them well," Chef Peter said.
703 Bar + Kitchen is defying common preconceptions about "hotel restaurants," a success that Chef Peter credits to his team of hardworking cooks and his community of local farmers that you'll find credited across his menus.